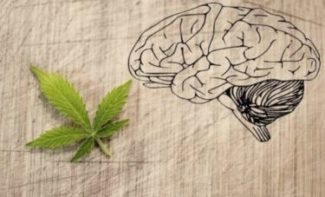 The expansion of legalized medical and recreational marijuana has caused increased concern about safety and the effect of cannabis on the brain.
What do we know about what cannabis does to the brain?
Cannabis consumption is associated with impairment in driving, brain function, and changes to brain volume in areas that are key to neurodevelopment.
Cannabis and impaired driving:
Research done at Columbia University showed that half of drivers age 16-25, who died in vehicle accidents were under the influence of alcohol, marijuana or both (Keyes, Brady, & Li, 2015).
Researchers evaluated whether recreational use of cannabis by drivers increased the risk of an intoxicant-related MVA using meta-analysis to systematically review studies based on observation. They found a correlation between the consumption of cannabis by drivers and an increase in intoxicant-related MVAs (Asbridge, Hayden, & Cartwright, 2012).
Cannabis and brain function:
A virtual office simulation was used to assess prospective memory in 20 participants who do not use illegal substances and 20 cannabis-only users.  Participants were tasked with common duties and their ability to complete these duties were assessed.  The cannabis users demonstrated a poorer performance overall, particularly in time and event-based prospective memory tasks (Montgomery, Seddon, Fisk, Murphy, & Jansari, 2012).
Adolescents who use cannabis have presented with abnormalities in both structure and function in developing regions of the brain, which are necessary for higher order cognition.  Cannabis users demonstrated smaller medial orbitofrontal volumes which indicates an interference in key processes in neurodevelopment (Price et al., 2015).
Based on the evidence that cannabis consumption impairs driving, businesses like Hound Labs are developing breathalyzer tests to detect THC, the psychoactive component of marijuana.  Development of a marijuana breathalyzer has proven challenging as THC has a lower vapor pressure than ethanol, making it more difficult to detect.  Research performed by the National Institute on Drug Abuse's Intramural Research Program concluded that exhaled cannabis measurement of THC can detect recent use.  The researchers noted measuring exhaled THC wasn't foolproof, with one individual showing no detectible THC, and the sensitivity window for detection of consumption was short, between 0.5-2 hours (Himes et al., 2013).  Further research is needed to perfect this important tool for measuring impairment in drugged driving.
Want to learn more about cannabis?  Take our cannabis class or sign up for a package that includes the class.
https://renewnowce.com/course-details/77
References:
Asbridge, M., Hayden, J. A., & Cartwright, J. L. (2012). Acute cannabis consumption and motor vehicle collision risk: systematic review of observational studies and meta-analysis. BMJ, 344, e536. doi:10.1136/bmj.e536
Himes, S. K., Scheidweiler, K. B., Beck, O., Gorelick, D. A., Desrosiers, N. A., & Huestis, M. A. (2013). Cannabinoids in exhaled breath following controlled administration of smoked cannabis. Clin Chem, 59(12), 1780-1789. doi:10.1373/clinchem.2013.207407
Keyes, K. M., Brady, J. E., & Li, G. (2015). Effects of minimum legal drinking age on alcohol and marijuana use: evidence from toxicological testing data for fatally injured drivers aged 16 to 25 years. Inj Epidemiol, 2(1), 1. doi:10.1186/s40621-014-0032-1
Montgomery, C., Seddon, A. L., Fisk, J. E., Murphy, P. N., & Jansari, A. (2012). Cannabis-related deficits in real-world memory. Hum Psychopharmacol, 27(2), 217-225. doi:10.1002/hup.1273
Price, J. S., McQueeny, T., Shollenbarger, S., Browning, E. L., Wieser, J., & Lisdahl, K. M. (2015). Effects of marijuana use on prefrontal and parietal volumes and cognition in emerging adults. Psychopharmacology (Berl), 232(16), 2939-2950. doi:10.1007/s00213-015-3931-0