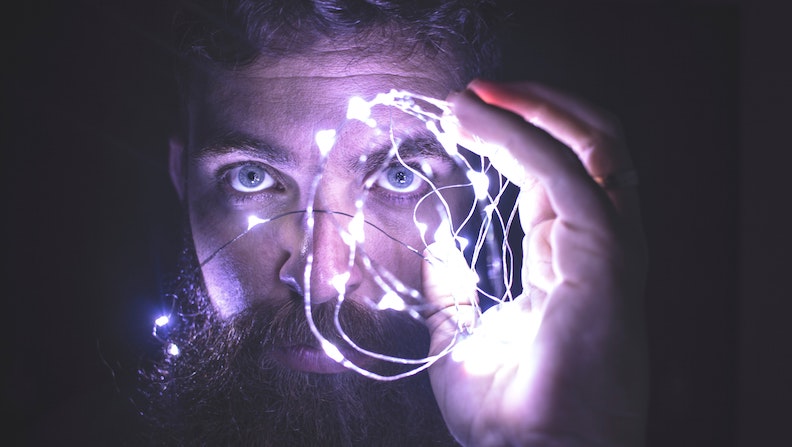 Learn for lasting confidence.
Have you ever felt like you're just clicking through your courses, rushing to complete required competency training? Do you finish continuing education courses only to forget the material shortly after? If so, there are better ways to learn. There are research-proven methods to help you retain information. One approach is proven to increase long-term retention by over 300 percent.
It is time to move beyond simple compliance. It's time to learn for lasting confidence.
The Picmonic® Learning System is an audiovisual mnemonic Web-based learning platform (Yang et al., 2014). In a study involving medical students, the audiovisual mnemonics combined with text-based materials demonstrated a 331 percent increase in long-term retention of disease topics when compared to traditional text-based materials (Yang et al., 2014).
Renew Now CE will begin incorporating mnemonics memorization content in our future courses. We currently apply two strategies in our courses that are research-proven to increase knowledge and improve retention. These strategies are short videos and test-enhanced learning.
1. Short videos
2. Test-enhanced learning
Short Videos
Along with the coursework we use short videos, which has been proven to increase knowledge and improve retention of subject matter. Research has proven less can be more. We published evidence in the Journal of COPD from a 2016 study that demonstrated an increase in medical providers' knowledge and long-term retention after watching a two-minute video (Nolte, Ataya, Merrill, Childs, & Brantly, 2017). There is a consensus in the medical field that longer didactic teaching sessions decrease retention of knowledge. In a large-scale study of video engagement, Guo and colleagues examined the length of time students watched streaming videos within an online education platform, edX. They analyzed results from 6.9 million sessions and observed that the median engagement time for videos less than 6 minutes was close to 100 percent, but student engagement dropped after 9 minutes (Guo, 2014).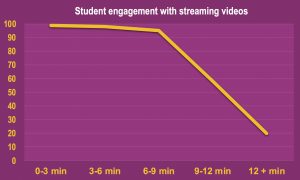 Guo, P., Kim, J., Rubin, R. How Video Production Affects Student Engagement: An Empirical Study of MOOC Videos. 2014
Test-enhanced Learning
In courses two hours or longer, we use in-course quizzes. In the last decade, test-enhanced learning has been demonstrated as an efficient way to enhance learning. Research has demonstrated that tests can be used to promote learning and that test-enhanced learning improves long-term retention of information (Kang, McDaniel, & Pashler, 2011; H. L. Roediger, 3rd & J. D. Karpicke, 2006; H. L. Roediger & J. D. Karpicke, 2006).
Renew Now CE wants you to feel confident after taking our courses. We provide evidence-based information using research-proven methods to enhance your learning experience. Our approval as an accredited provider of continuing education by the American Nurses Credentialing Center (ANCC) represents our commitment to excellence. It is our honor to serve medical professionals who daily make a difference in people's lives.
References:
Guo, P., Kim, J., Rubin, R. . (2014). How Video Production Affects Student Engagement: An Empirical Study of MOOC Videos. Retrieved from http://up.csail.mit.edu/other-pubs/las2014-pguo-engagement.pdf
Kang, S. H., McDaniel, M. A., & Pashler, H. (2011). Effects of testing on learning of functions. Psychon Bull Rev, 18(5), 998-1005. doi:10.3758/s13423-011-0113-x
Nolte, J. L., Ataya, A., Merrill, H., Childs, M., & Brantly, M. (2017). Alpha1-antitrypsin Deficiency-Increased Knowledge and Diagnostic Testing after Viewing Short Instructional Video. COPD, 14(1), 52-55. doi:10.1080/15412555.2016.1245280
Roediger, H. L., 3rd, & Karpicke, J. D. (2006). The Power of Testing Memory: Basic Research and Implications for Educational Practice. Perspect Psychol Sci, 1(3), 181-210. doi:10.1111/j.1745-6916.2006.00012.x
Roediger, H. L., & Karpicke, J. D. (2006). Test-enhanced learning: taking memory tests improves long-term retention. Psychol Sci, 17(3), 249-255. doi:10.1111/j.1467-9280.2006.01693.x
Yang, A., Goel, H., Bryan, M., Robertson, R., Lim, J., Islam, S., & Speicher, M. R. (2014). The Picmonic((R)) Learning System: enhancing memory retention of medical sciences, using an audiovisual mnemonic Web-based learning platform. Adv Med Educ Pract, 5, 125-132. doi:10.2147/AMEP.S61875