Safe and Effective Prescription of Controlled Substances 2022-2024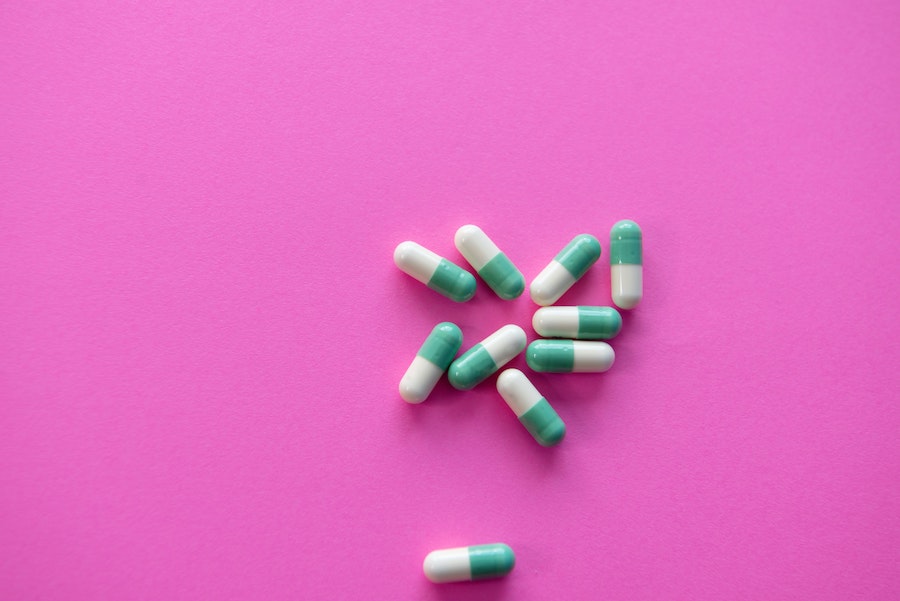 About the course
The Safe and Effective Prescription of Controlled Substances
This 3 hour course is ANCC approved for FL nursing professionals and satisfies the Florida Board of Nursing requirement for APRNs. Renew Now CE is an accredited provider by the ANCC, provider id: P0557 and the Florida Board of Nursing. This course is approved for 3 hours of pharmacotherapeutics. Our courses include short videos that are research-proven to improve retention of information. Register and come back to finish course in your own time. If you have additional CE needs, we offer packages for other Florida Board of Nursing requirements.
Bonus in this course - you'll find out where to get over ten hours of FREE pharmacology continuing education!
We automatically report results to CE Broker. Please contact us at hello@renewnowce.com if you do not see your course(s) posted to CE Broker 24 hours after completion.
The Florida Board of Nursing requires that this course, "Must be offered by a statewide professional association of physicians in this state accredited to provide educational activities designated for the American Medical Association Physician's Recognition Award Category 1 credit, the American Nurses Credentialing Center, the American Association of Nurse Anesthetists, or the American Association of Nurse Practitioners and may be offered in a distance learning format."
For more information on the Florida Board of Nursing requirement for APRN CE visit: https://floridasnursing.gov/renewals/advanced-practice-registered-nurse/
*Important - when you register, you must enter your license number with numeric value only without spaces.
Learning outcome objectives:
1. Describe the advanced practice registered nurse's scope of practice and responsibility in prescribing controlled substances according to Florida regulations.
2. Describe documentation, prescription restrictions, delegation, and how to register and use the Electronic-Florida Online Reporting of Controlled Substance Evaluation Program (E-FORCSE).
3. Identify legal repercussions of violating Florida requirements for the Prescription Drug Monitoring Program (PDMP).
4. Describe appropriate patient management for the prescription of controlled substances, documentation of assessment, informed consent, treatment plan, prescriber-patient opioid agreement, and monitoring process.
5. Identify resources for the proper disposal of controlled substances.
Course Author & Planning Committee Conflict of Interest Disclosures:
Joanna Nolte, APRN, MSN has no conflict of interest or disclosures. Content reviewer Lindsay West, RN, BSN, BSHSE has no conflict of interest or disclosures.
Reviews of this course: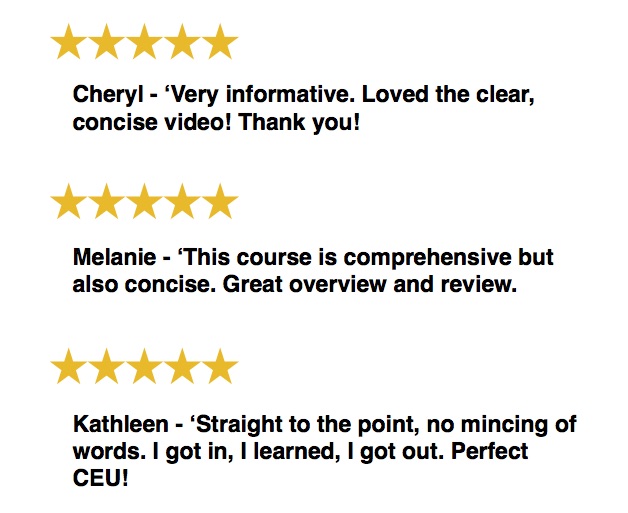 This course includes
Money back guarantee
Certificate of completion
Mobile ready
Course save progress